| | |
| --- | --- |
| Posted on 28 May, 2016 at 9:00 | |
Rocky Mountain Metro Airport welcomes healthy vending options from Fleur People Corporation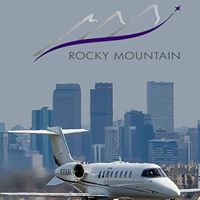 BROOMFIELD, Colorado - May 28, 2016 - Signature Flight Support, a BBA Aviation company, (www.signatureflight.com) welcomes a NEW healthy vending machine at the Rocky Mountain Metro Airport (http://jeffco.us/airport/) in Jefferson County, CO.
Exciting news, the Rocky Mountain Metro Airport business family has grown to include a healthier way to eat on-the-fly with a vending machine that may include certified organic, non-GMO and vegan food and beverage options. The Rocky Mountain Metro Airport is opened 24-hours a day, and offers a variety of businesses including avionics, flight school, repair & maintenance shops, charter services, and E's "just good eats" restaurant.
Eating healthy has become a movement, positively impacting airports, educational facilities, corporate wellness programs, gyms, retirement communities, and then some. With the cutting-edge machinery commissioned by Healthier 4U Vending ("H4U", www.Healthier4UVending.com), headquartered in Las Vegas, NV, Fleur People Corporation ("Fleur People", www.FleurPeople.com) is not only empowering Colorado with more readily available healthy food and drink options, they are supporting an American-made, LED Energy Efficient, ADA-compliant, high-capacity machine that champions a healthier community.
"Offering healthier food options is paramount," said Kristin Kim, CEO of Fleur People. "When you give the community, your employees, your students, your members, and your loved ones, a convenient way to eat healthier, I believe they will take it. In my experience, a healthy lifestyle promotes a more positive life!"
Experience a brand new healthy vending machine by visiting the Rocky Mountain Metro Airport in Broomfield, CO, located on the mezzanine level.
About Fleur People Corporation (Fleur People)
Fleur People is dedicated to promoting healthy eating. The corporation provides healthy food and beverage vending machines throughout the Rocky Mountain region. The American-made machines have high-tech remote monitoring systems, accept cash, credit cards, Google Wallet and Apple Pay, and are energy efficient with LEDs. Inventory consists of delicious products that are carefully chosen to include high-quality, non-GMO, gluten-free, organic, kosher, and/or vegan properties. Find them in office parks, schools, gyms, churches, airports, and more!
Categories: Colorado, Vending, Food
/