| | |
| --- | --- |
| Posted on 21 September, 2016 at 7:55 | |
Second Healthy Vending Machine Added at Gateway High School
Gateway High School's students, staff and guests now have two healthy vending machines to snack from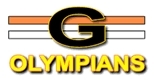 AURORA, Colorado - Sept. 21, 2016 - Gateway High School ('Gateway'), an Aurora Public School ('APS'), has brought even more healthy snacks into their school. Fleur People Corporation ('Fleur People', www.FleurPeople.com) is the provider of healthy food and beverages through an all-in-one vending machine that can hold 350 items and process cash as well as credit card transactions.
Students, faculty and Gateway guests will have an opportunity to try food selections from popular brands such as Boulder Canyon Foods wholesome non-GMO chips, a variety of Nature's Bakery items that include non-GMO, cholesterol-free, dairy free, kosher, whole wheat and gluten free, and zero trans-fat snacks, and Oberto all-natural beef jerky. Beverage selections will range from Gatorade G2 that hydrates with the same electrolyte formula but has less than half the carbs and calories of the Original G, LaCroix 100% natural, calorie-free, sugar free, sodium free, no artificial sweeteners sparkling water, Steaz organic Fair Trade Certified™ iced teas, and many more.
"The Aurora Public School system now has two healthy vending machines," exclaimed Kristin Kim, CEO of Fleur People! "I'm so impressed by Gateway's push and dedication to encourage healthier snacking within their community, and I hope more schools are quick to follow."
Experience the brand new healthy vending machine by visiting Gateway High School's cafeteria.
About Gateway High School
Gateway, a 9-12 grade APS school that is located in Aurora, Colorado, has the vision statement, "We are empowered to embrace our diversity, challenge our mindsets, think critically, and lead our community to think globally and act locally. We are Olympians." For more information about Gateway, visit their website: http://gateway.aurorak12.org/.
About Fleur People Corporation
Fleur People is dedicated to promoting healthy eating. The corporation provides healthy food and beverage vending machines throughout the Rocky Mountain region. The American-made machines have high-tech remote monitoring systems, accept cash, credit cards, Google Wallet and Apple Pay, and are energy efficient with LEDs. Inventory consists of delicious products that are carefully chosen to include high-quality, non-GMO, gluten-free, organic, kosher, and/or vegan properties. Find them in office parks, schools, gyms, churches, airports, and more!
Contact
Kristin Kim, CEO, Fleur People Corporation
(720) 282-9911 - [email protected]
Categories: Colorado, Vending, Food
/